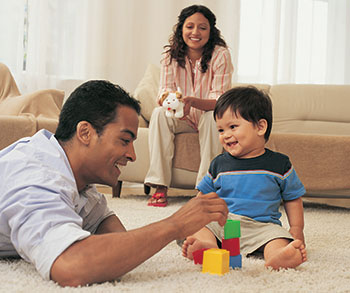 Carpets collect more dirt and debris than any other part of your property. Keep your home or business looking sharp with ServiceMaster Cleaning by RCS. Even though many types of carpet have stain resistant treatments, carpets are not fully stain proof and will still absorb dirt and debris. We can remove the most stubborn stains from your carpet such as coffee, ink, wine, and pet stains.
The carpets in your property are a significant investment and we will protect and maintain that investment by cleaning your carpets to the highest standard of cleaning. If your carpet is not regularly cleaned or cared for, it can start to fray, fade, and become matted. This will cause permanent damage, which will ultimately result in costly carpet replacement.
ServiceMaster Cleaning by RCS will keep your carpets clean. Our regular cleanings will extend the life of your carpet and keep your property looking sharp. We use the most recent technology and cleaning products to extract soil, debris, and remove all types of stains.
Regular and Professional Carpet Cleaning Can Help:
Eliminate dust mites, allergens, and trapped soil
Reduce the spread of germs, bacteria, diseases and mold
Remove stains and spots already present
Reduce the effects of wear, especially in high traffic areas
Restore the natural, clean appearance and texture of the carpets
Extend the life of the carpets up to several years
Protect your carpet investment using Scotchgard ™ carpet protector to prevent future spots and spills from settling in
Call ServiceMaster Cleaning by RCS to keep your carpets clean and looking sharp!