ServiceMaster Carpet Cleaning Chicago
ServiceMaster Carpet Cleaning Chicago provides you with the best residential carpet cleaning services in Chicago. Carpet Cleaning in your Chicago home is important because it's one of the first things that your guests will notice.  Not to mention, carpet is not cheap. Proper maintenance and carpet cleaning can save you money in the long run.
We are carpet cleaning specialists in Chicago who understand the ins and outs of how carpet should be maintained to ensure that it lasts longer.
Residential Carpet Cleaning Services in Chicago Includes: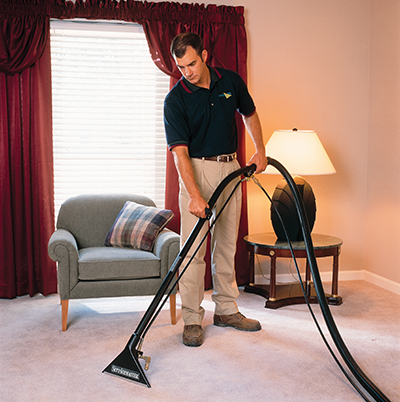 Initial inspection to determine best carpet cleaning method
Pre-treatment for ground-in soil and stains
Shampoo for high-traffic areas, when needed
High-temperature steam clean and rinse
Water extraction
Carpet grooming for uniform appearance
Furniture pads to protect carpet while drying
Call for a Carpet Cleaning Services in Chicago for a  FREE QUOTE
Residential Carpet Cleaning Services in Chicago
Other services we provide in Chicago include air duct cleaning services, oriental rug cleaning, and water damage restoration.
ServiceMaster Chicago (312) 998-7300, or (773) 992-9122
ServiceMaster Carpet Cleaning Chicago:
Dirty carpets in your home or business are unsightly and may have negative effects on health. Residential carpet cleaning services in Chicago can correct these problems when used on a regular basis.
When to Clean Your Carpet
All carpeting should be professionally cleaned at least once per year, though areas with less foot traffic may be able to go 18 months. If you live in a home with kids, pets or smokers, or you run a business with a lot of customers and clients going in and out, have the carpets cleaned two to four times per year. Remember to vacuum regularly between cleanings to prevent the accumulation of dirt and debris.
Benefits of Carpet Cleaning
Regular carpet cleaning removes deeply ingrained dirt that can damage carpet fibers with its abrasive edges. It also eliminates indoor pollutants and infestations such as pet dander, dust mites and health-damaging gasses that get trapped by the particles within the carpet. Over time, these contaminants build up and can cause symptoms such as runny noses, itchy eyes and asthma attacks in sensitive people.
Damp areas are prone to mold growth, especially in wet climates. Professional carpet cleaning includes high-powered drying to eliminate the moisture that promotes mold and combat the potential health problems associated with both mold and mildew. Getting all of these potential hazards out of your carpets improves indoor air quality, an important consideration for any home or business.
Why Hire a Professional Carpet Cleaner
Professional carpet cleaners come armed with powerful equipment that offers better suction than your home vacuum cleaner. These machines also do more than the carpet cleaners you can rent at a store to improve carpet appearance and quality, making for a "like new" look that brightens up your home.
Letting a professional take care of your carpets saves you time and energy, both of which are invaluable if you're trying to run a business. Treatment after cleaning with professional-grade products helps to prevent future stains and debris buildup. Together, these services prolong the life of your carpets, saving money in the long run.
When you're looking for residential carpet cleaning services in Chicago ServiceMaster has your needs covered. We're available 24/7 to take care of your home or business with our eight-step carpet cleaning process. Visit our website for a discount coupon or to contact us for services today.
ServiceMaster Cleaning by RCS
939 W. North Ave. Suite 750
Chicago, IL 60642
TEL: 312-998-7300
TEL: 773-992-9122
FAX: 888-990-2177
Email: Info@ServiceMaster-RCS.com