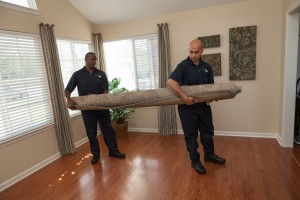 Are you buying or selling a house? Moving apartments? The ServiceMaster offers professional move in and move out cleaning services. Whether you are leaving or settling into a new home, call ServiceMaster for quality home cleaning that will leave your house or apartment sparkling like new. It's "The Clean you expect and the Service you deserve".
ServiceMaster Move in/out Cleaning Service Chicago
From cleaning carpets to windows, to any aspect of your move-out cleaning needs, ServiceMaster has the perfect cleaning package to help you with your move in / move out cleaning service needs.
Staging an old home? Moving somewhere new? Houses and apartments can gather years of dust and grime left by previous tenants. Our thorough, environmentally safe cleaning can minimize allergy or asthma symptoms, and give you a stress-free welcome to your new home. With ServiceMaster, you can rest assured that your house or apartment cleaning will be taken care of with sensitivity and professionalism.
ServiceMaster Cleaning by RCS
Address: 939 W. North Ave. Suite 750
Chicago, IL 60642
TEL: 312-998-7300
TEL: 773-992-9122
FAX: 888-990-2177
Email: Info@ServiceMaster-RCS.com